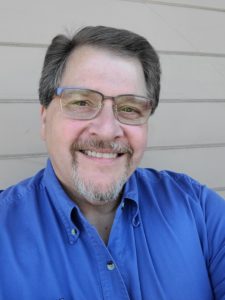 Find Podcasts on BillMeyerShow.com
Bill Meyer's Facebook page: www.Facebook.com/BillMeyerShow
_________________________________
Friday 09-29-23 Bill Meyer Show Guest Information
(Podcasts on www.BillMeyerShow.com)
6:35 Rick Manning, President of Americans for Limited Government – www.DailyTorch.com
The shutdown about to happen, who are the players, is Matt Gaetz an idiot or a savant in this? Also, a troubling vote as Congressman Cliff Bentz joins about 100 other republicans to NOT defund 25 percent of the government censors/surveillance of CISA.
7:10 Greg Roberts, "Mr. Outdoors" From www.RogueWeather.com with today's Outdoor Report
7:35 Mighty John The Record Guy – www.MoneyMusic.com (Value your vinyl there!!)
The Rolling Stones are back with a new album, "Hackney Diamonds." Its time to check out their "Top 10 Most Valuable Records…Totaling over $50,000.00
                                                                           w/ps= with picture sleeve
 (Label)……….(Title)…………………………………………………………………(Near mint value)
 London 45… "(I Can't Get No) Satisfaction"….w/ps……………………………….$350.00
 London LP… "Their Satanic Majesties Request (mono)………………………….$400.00
 London LP… "The Rolling Stones" (first U.S. album) ……………………………..$400.00
 London 45… "Not Fade Away"….w/ps………………………………………………….$500.00
 London 45… "Heart of Stone"……w/ps………………………………………………….$600.00
London 45… "Beast of Burden"…w/ps…………………………………………………..$3,000.00
London LP… "Big Hits High Tide and Green Grass"
                                   (Full title printed on one line on cover)………..………..$7,500.00
London LP… "12 X 5" (Blue vinyl)………………………………………………………….$10,000.00
London 45… "I Want to Be Your Man/Stoned……..……………………………….$12,000.00
London 45… "Street Fighting Man"…..w/ps………………………………………….$18,000.00
8:10 Kevin Starrett, www.OregonFirearms.org – a recap of the Harney County Firearms trial on Measure 114. Overall the news from the trial was pretty darn good, but a lot of challenges are still to come…Funny how the state of Oregon will spare NO expense to strip you of your rights.
______________________________________
Thursday 09-28-23 Bill Meyer Show Guest Information
(Podcasts on www.BillMeyerShow.com)
6:20 HAROLD BRONSON, co-founder of Rhino Records and author of TIME HAS COME TODAY: Rock and Roll Diaries 1967-2007
https://www.amazon.com/Time-Has-Come-Today-Diaries/dp/B0CGTX2YN8/ref=sr_1_1?crid=3FK6VUULTBMPG&keywords=harold+bronson+time+has+come+today&qid=1695948250&sprefix=Harold+Bronson%2Caps%2C153&sr=8-1
People who take up a life of rock and roll either make music, collect it, write about it, sell it or get into the record business. Harold Bronson has done all of those things. In Time Has Come Today: Rock and Roll Diaries 1967 – 2007, he recounts the fascinating adventure of his musical life.
Before he co-founded Rhino Records – America's leading reissue label — and put decades of rock and roll history back into musical circulation, Bronson was just another devoted fan growing up in Southern California in the 1960s. But with boundless enthusiasm, a discerning ear and a near-photographic memory, he channeled his passion into writing for the UCLA Daily Bruin and then Rolling Stone and other magazines. After meeting and interviewing many of the era's greats, he launched the Rhino label from the back room of the Los Angeles record store he managed. His new role put him behind the scenes with many of those same artists, working to bring their old – and sometimes new — music to the public.
Completing a trilogy with The Rhino Records Story (2013) and My British Invasion (2017), Time Has Come Today is a 40-year memoir in diary form that documents Bronson's progress from student musician and journalist to label executive, where his fandom, wit and creative imagination augmented and altered the course of many great careers.
Time Has Come Today contains concert accounts, historical events and meetings with many noted hitmakers with fascinating details that have never before been made public. This unique, behind-the-scenes document is packed with dates and details and loaded with many boldface names:
7:10 Dan Schneider, VP of MRC, the Media Research Centers' Free Speech America
A new MRC Free Speech America study found that Google is burying Republican presidential candidates' campaign sites and favoring Joe Biden. This is especially important as people will be searching candidates' names for the GOP Presidential Debate tonight.
See below for the following results:
A search of "Republican presidential campaign websites" listed Democrat Marianne Williamson in the highest spot at #24 and Republican Will Hurd at #27.
No other candidates were listed, including Trump's current campaign site or any other top contenders, to include DeSantis, Ramaswamy, Haley, Pence, Scott and Christie.
The other search results are media stories about candidates or discuss campaign websites.
A search of "Democrat presidential campaign websites" listed Biden's site as #1 in the search results, followed by Marianne Williamson at #2
RFK Jr. was not listed on the first page of Google search results
A search for "presidential campaign websites" overall had Biden's campaign site as #2 in the search results and Marianne Williamson at #5.
No GOP candidate pages made the first page of Google search
RFK Jr. did not make the first page of Google search
 8:10 Dr. John Lott, author, researcher, founder of Crime Prevention Rearch Center: https://crimeresearch.org/about/
CPRC was founded by Dr. John R. Lott, Jr., an economist and a world-recognized expert on guns and crime.
Gun control advocates keep telling us that there is 90-plus percent support in polls for expanded background checks, but the support is much less solid than the media and gun control advocates would have you believe. California became the first state on Sept. 14 to officially call for a constitutional convention to allow states to approve an amendment to raise the age of gun ownership to 21, impose background checks on private transfers of guns, require waiting periods for buying guns, and enact an assault weapon ban. Democrats may not realize they are conceding that they must amend the U.S. Constitution before passing their gun control wish list. But they don't have the votes. Democrats control the governorship and state legislature in only 17 states – far short of the 38 states needed to ratify a constitutional amendment. Nor do they have the votes in Congress
https://thefederalist.com/2023/09/25/california-democrats-admit-its-unconstitutional-to-ban-gun-ownership/
_____________________
Wednesday 09-27-23 Bill Meyer Show Guest Information
(Podcasts on www.BillMeyerShow.com)

6:35 Eric Peter, automotive journalist at www.EpAutos.com with today's "Wheels Up Wednesday" talk on politics, cars, transportation news. Some of his hottest articles this week include:
https://www.ericpetersautos.com/2023/09/27/the-one-new-car-with-a-bigger-standard-engine/
https://www.ericpetersautos.com/2023/09/26/orange-opportunity/
https://www.ericpetersautos.com/2023/09/25/2023-ford-f-150-raptor-r/
7:10 State Senator Dennis Linthicum speaks on liberty, limited government, the Measure 113 lawsuit started earlier this week and other state political issues and news. www.ElectDennis.com
8:10 Brad Bennington with the Builders Association of Southern Oregon. We do a deep dive on how state policy is ripping the "rungs" out of the economic ladder for young people by making housing unaffordable and unavailable for future generations. www.buildSO.com
______________________
Tuesday 09-26-23 Bill Meyer Show Guest Information
(Podcasts on www.BillMeyerShow.com)
 7:10 Ed Martin, January 6 Attorney/Board Member of the Patriot Freedom Project (Please contribute if you can) President of the Eagle Forum Education & Legal Defense Fund. Ed  is the New York Times best-selling author of the The Conservative Case for Trump. He's a former CNN political contributor and has appeared on every major TV network and hundreds of radio stations. He serves as an articulate advocate for Donald Trump's policies that put Americans first.
Formally trained as a lawyer and ethicist, Ed is the president of Phyllis Schlafly Eagles and the hand-picked successor to Phyllis Schlafly. He was the Missouri Republican Party chairman and a member of the Republican National Committee from 2013-2015. He lives in Virginia (in the swamp, not of the swamp!) with his wife and four children.
Ed is handling a number of his own cases with January 6th defendants and speaks on cases such as the Enrique Tarrio case (A federal judge on Tuesday sentenced former Proud Boys leader Enrique Tarrio to 22 years in prison— the longest sentence to date handed down for any individual charged in connection with January 6th), and how Jan. 6 defendants have now brought cases to Supreme Court and what that could mean for Donald Trump.
Those facing the collateral damage of January 6 are none other than the families of those who've been wrongfully detained.
IABOUT PATRIOT FREEDOM PROJECT:
The Patriot Freedom Project is a 501(c)(3) nonprofit organization that raises funds to provide financial assistance and other forms of relief to those arrested and their families, known as the J6 families. Those seeking financial relief can visit our website to fill out an application for assistance. All donations to the Patriot Freedom Project are tax-deductible and will be used to support the J6 families, assist with legal defense fees and costs, and cover fundraising and administrative expenses.
7:45 Josephine County Commissioner Herman Baertschiger – We discuss last week's listening session re a proposed county wide fire district, and other issues of county concern.
8:10 Mark Seligman, Democratic Party candidate running for HD3 state representative. Mark is a different kind of Democrat and we talk issues in Jo County from the state gov perspective.
_______________________
 Monday 09-25-23 Bill Meyer Show Guest Information
(Podcasts on www.BillMeyerShow.com)
 6:35 Paul Oster – is referred to as 'America's Credit Repair Man'.
If your application for credit has been rejected the creditor owes you an explanation. That has been the case for years. But what if the decision to turn you down was generated by artificial intelligence or a complex algorithm? The Consumer Financial Protection Bureau (CFPB) says AI generated denials should also now require an explanation from the lender.
The CFPB's new guidance says companies have to provide real and detailed explanations—not just generic boilerplate reasons. For instance, if a company restricts a customer's line of credit because they bought certain items or shopped at certain stores, they have to say which purchases hurt their credit, rather than a vague explanation such as "purchasing history.
7:10 Karen England, President of the Capitol Resource Institute – www.capitolresource.org
In a major victory for parents' rights, a federal judge has recently blocked another California district from enforcing their policy that forces teachers to hide information from parents when their child is social transitioning at school. This ruling gives a huge legal boost to school boards that have been threatened by AG Bonta for passing notification policies that forbid teachers and administrators from keeping secret the gender identity of students from parents.
The ruling confirms that parents have the right to be informed about their child's social transitioning, and school districts have a responsibility to respect and protect that right. This decision is a significant step forward for parental rights and sets a precedent for other districts to follow suit and prioritize parental authority in education.
Karen England, President Capitol Resource Institute (CRI). CRI's BookCheck toolkit is now available, and their new free resource will take you step-by-step through the process of removing obscene materials from your local public school.
8:10 "Where Past Meets Present" WITH Dr. Dennis Powers, retired professor of business at SOU and noted author. www.DennisPowersBooks.com
The Old Wood House
By Dennis Powers
Seen today from Highway 62 and nearly 1-1/2 miles north of Eagle Point, the "Old Wood House" is a testimonial to the hard, unsung efforts of historical preservationists. Owing to the continuing efforts of Skip Geear and other volunteers, this 1870's homestead has preserved what life was like then. Due to its old, weathered condition and Mt. McLoughlin's background, the Wood House easily is the most photographed and easel-painted pioneer house in the Pacific Northwest.
The story starts with Marvin S. Wood, who was a wounded Civil War veteran. With his brother Dennis, Marvin came to Southern Oregon in 1868 and established a homestead above Eagle Point. When Dennis Wood died in 1869, Marvin filed a land patent one year later and built the existing house. He married Susan Griffith in 1876, and the couple had three children: daughters Ora and Mayme, and a son, Walter.
Walter Wood was born in the house in 1881, and he lived there for his entire life and death in 1974. The Wood House was at risk of being demolished on different occasions. In 1946, Highway 62 was widened. With this in the way of the bulldozer's blade, Walter Wood, as the last surviving descendant, fought the State of Oregon to save his home. He caused the purchase of the 38 acres across the highway and then moved the house to its present location, where it still stands today.
The house never had electricity or inside plumbing. Three lights then were installed inside with a sink and running water in the kitchen; an outhouse was still used. After Walter Wood died, the house was boarded up and abandoned. Although a California investor in 1983 bought the house and acreage, the home deteriorated and blackberry bushes and brush took over. Vandals removed nearly all of the doors and windows and set the house on fire several times; the house didn't burn down.
The owner in 2000 donated the structure to the Eagle Point Historical Society. Although retaining the land, he gave the society a one-acre lease underneath the house at $200 per month. With donations of money and time, the society restored the weather-beaten place. The roof was re-shingled with old cedar shakes, doors and windows added, and the structure made sound. No improvements were made inside, so that the house still looks as it did in the 1870s.
Judson Parsons and Diana Gardener from Salem bought the property in 2006 and greatly helped the volunteers. They entered into a new lease on two acres, but at $1 per year, instead of the original $2,400 per year. When Jackson County discontinued the funding to all fourteen of the local historical societies in 2007 (taking the proceeds from a state-wide levy), the Wood House was again at risk. The Eagle Point Historical Society had no funds to continue.
The City of Eagle Point took title to all of its assets except for the Wood House and the historical society was dissolved. Skip and Charlotte Geear formed a nonprofit organization, the Woodhouse Preservation Group, which received title to the Old Wood House. Working throughout all of these travails was Skip Geear and his wife, who deserve the credit for preserving, maintaining, and exhibiting the house—improved inside and out—as it is seen today.
Only donations and volunteer work maintain the property. There are no paid employees, nor any tax money used in this effort. Annual events to raise money are held, such as a Civil War reenactment, Farm Festival Show (including a photography and art show), and other events. Free tours of the Wood House are given during each event and by appointment otherwise.
As Skip Geear's website concludes: "Since the beginning in 1870, the Wood House has fought heavy rains, snow, the Columbus Day storm, hail, fire, vandalism and county politics, and through all of this, the house still remains to welcome you to come and visit." These volunteer efforts should also be congratulated.
Sources: Skip Geear, "The Old Wood House," at The Old Wood House (With Images).